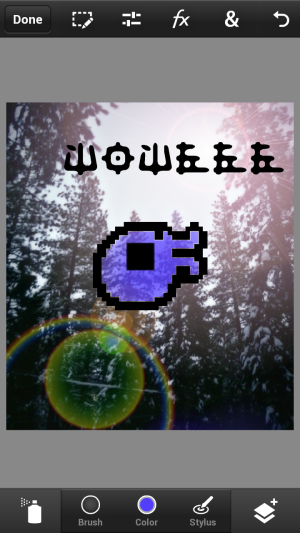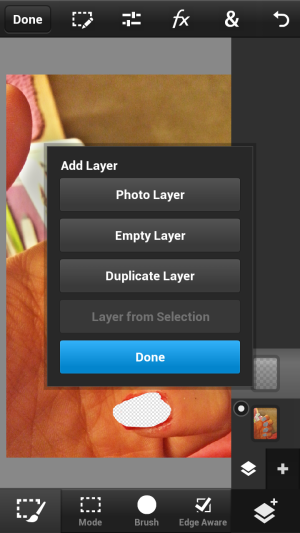 Do you get random bursts of creativity at the most inopportune of times? Don't always have a computer nearby? Feel like your desktop computer's screen is maybe a little too big? Adobe's latest mobile app release can help you get creative on the go. .
If you've got a stylus and a knack for graphic design, Adobe's Photoshop Touch application for Android is incredibly feature-filled. Whether you need to spruce up a photo for posting to Instagram, or create some full-fledged graphic art on the train ride home from work, Photoshop Touch is very capable.
The app launches just like Photoshop on your desktop: you can choose whether to grab either a locally stored photo or one from the Creative Cloud, or you can just start on a blank canvas. Photoshop Touch includes several filters and effects, too, like Directional Blur and Drop Shadow. Seasoned Photoshop veterans might get a better handle on creating art on-the-go with this app, but novices can use it to tweak and correct their photos with the Adjustments options or remove something from a photo with the Clone Stamp tool.
Admittedly, it's a bit difficult to get much done on the app without a stylus on hand. There's also a tablet version for
$9.99
if you'd rather prefer using this on a bigger screen.